Sponsor Highlight: Verde
Aug 18, 2015
We're thrilled to have Verde back as our lunch sponsor this year!
The great minds behind Verde saw an important need for the Charleston community: a quick-service and healthy dining option that is green inside and out. With compostable bowls and the push to recycle everything they can, along with keeping their ingredients local and seasonal, Verde keeps their customers coming back for more. Now with 41 employees and counting, Verde's goal is to serve food, people, and the community in a way that's good for all, and it looks like the people and community approve! Verde just celebrated their first anniversary of their second location in Mount Pleasant in June of this year.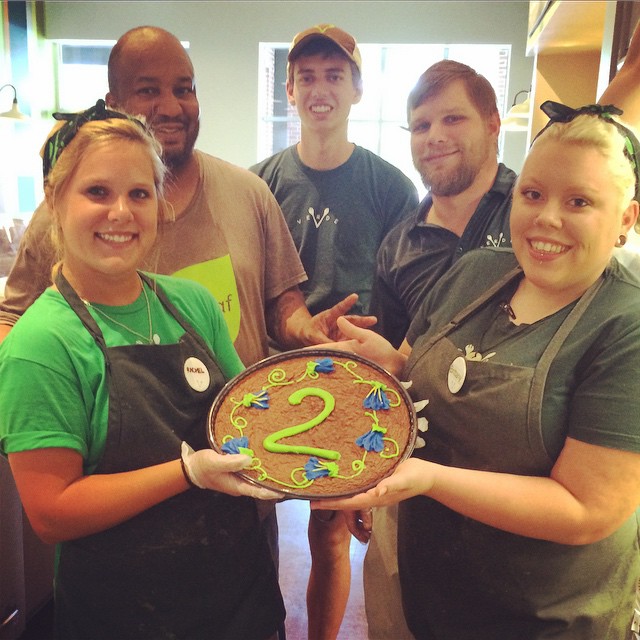 Visit either the home base location on 347 King Street in downtown Charleston or their Mount Pleasant location on 730 Coleman Boulevard to dine in and enjoy one of their signature salads or wraps, or create your own masterpiece. They offer catering, pick up, and downtown delivery options for today, tomorrow, or a week from now. Because Green is Good.
Thank you, Verde!